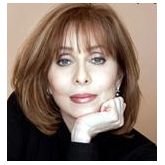 Are looks really important?  Absolutely!
There is no question that who you are inside is much more important than what you look like. But looking good makes you feel great, and who can argue with that? Feeling good about yourself is probably the main reason people consider cosmetic surgery. And why not? Cosmetic surgery is not about vanity or self indulgence. It is about people like yourself who want to improve slightly on Mother Nature or correct something you see as a problem.
Every year hundreds of thousands of Canadians choose cosmetic surgery to feel better about themselves. But make no mistake, many of the options outlined below are surgical procedures that have to be chosen carefully. I encourage you to make those choices only after you get all the information available. Cosmetic surgery is a big decision. The only way to find out if cosmetic surgery is right for you is to have a consultation. It's as important for you to explain what you want to a qualified surgeon, as it is for that surgeon to explain to you the surgery and any associated risks. Then it is up to you. Some patients decide to go ahead, others want to think it over, and still others return for a second and even a third consultation. Do whatever makes you feel most comfortable.
My staff and I will do everything we can to make sure it is the right decision for you.
--Dr. Marietta Zorn, FRCSC

CREDENTIALS
Education
MD Degree - University of Ottawa
General Comprehensive Internship - St. Michael's Hospital Plastic Surgery
Residency Program - University of Toronto
Post Doctoral Training
Plastic Surgery Fellowship - Microsurgery, Toronto General Hospital
Head and Neck Surgery Fellowship - St. Michael's Hospital
Licensure and Board Certification
Plastic Surgery Certification - Royal College of Physicians and Surgeons of Canada
Medical License -College of Physicians and Surgeons of Ontario
Board Eligibility -American Board of Plastic Surgery
Hospital Appointments
Active Staff: Rouge Valley Health System (Centenary Site and Ajax Site)
Associate Staff: The Cumberland Clinic (private cosmetic surgery facility)
Courtesy Staff: The Hospital for Sick Children; Scarborough General Hospital, Scarborough Grace Hospital
Memberships
Fellow, Royal College of Physicians and Surgeons of Canada
Member, Canadian Society of Plastic Surgeons
Member, Canadian Society for Cosmetic Plastic Surgery
Member, Ontario Medical Association
Member, Canadian Medical Association
Member, Ontario Society of Plastic Surgeons
Member, Alpha Omega Alpha Society
Awards & Honors
Faculty of Medicine, University of Ottawa
Graduating with Honours (Magna Cum Laude), Dean's Honour's List
Physician Recognition Award
CME Certificate of Recognition
Academy of Canadian Cinema and Television: Gemini Award - Best Lifestyle Series, Skin Deep
MEDIA
Dr. Marietta Zorn has appeared on Television and has been quoted extensively in the media on new procedures and technology.
Television Life Channel Documentaries:
Breast Augmentation
Breast Reduction
Breast Reconstruction
Tummy Tuck (Abdominoplasty)
Liposuction
Canada AM: Liposuction and other body contouring procedures
City TV: Commentaries about Cosmetic Surgery; V-Beam Laser; Treatment for Rosacea and Port Wine Stain.
Dr. Marietta Zorn has been interviewed on the radio and has appeared in several magazines and newspapers such as Elevate Magazine, Globe & Mail, Toronto Star as well as several others.